absolute waterfront
absolutely for you
Absolute Waterfront, Absolutely for You
With a pristine location, spacious pools and direct access to the Noosa River, this may be the best kept secret in Noosa.
Noosa Shores Resort is perfectly situated on the water in the tranquil Noosa Sound inlet.
Only a 10 minute walk to Hastings Street, enjoy an unrivalled day of food and drink and boutique shopping, and then later take a dip at the world famous Noosa Beach.
Our two & three bedroom self-contained apartments all have million dollar waterfront views. They make for the ideal base for any day of adventures, including exploring the very near Noosa Beach and Hastings Street, and then maximum recreation for when you return, with modern kitchens and a world class space for entertaining friends.
We look forward to welcoming you at Noosa Shores Resort for your next family getaway, corporate travel or romantic weekender! See you soon!
relax
our featured apartments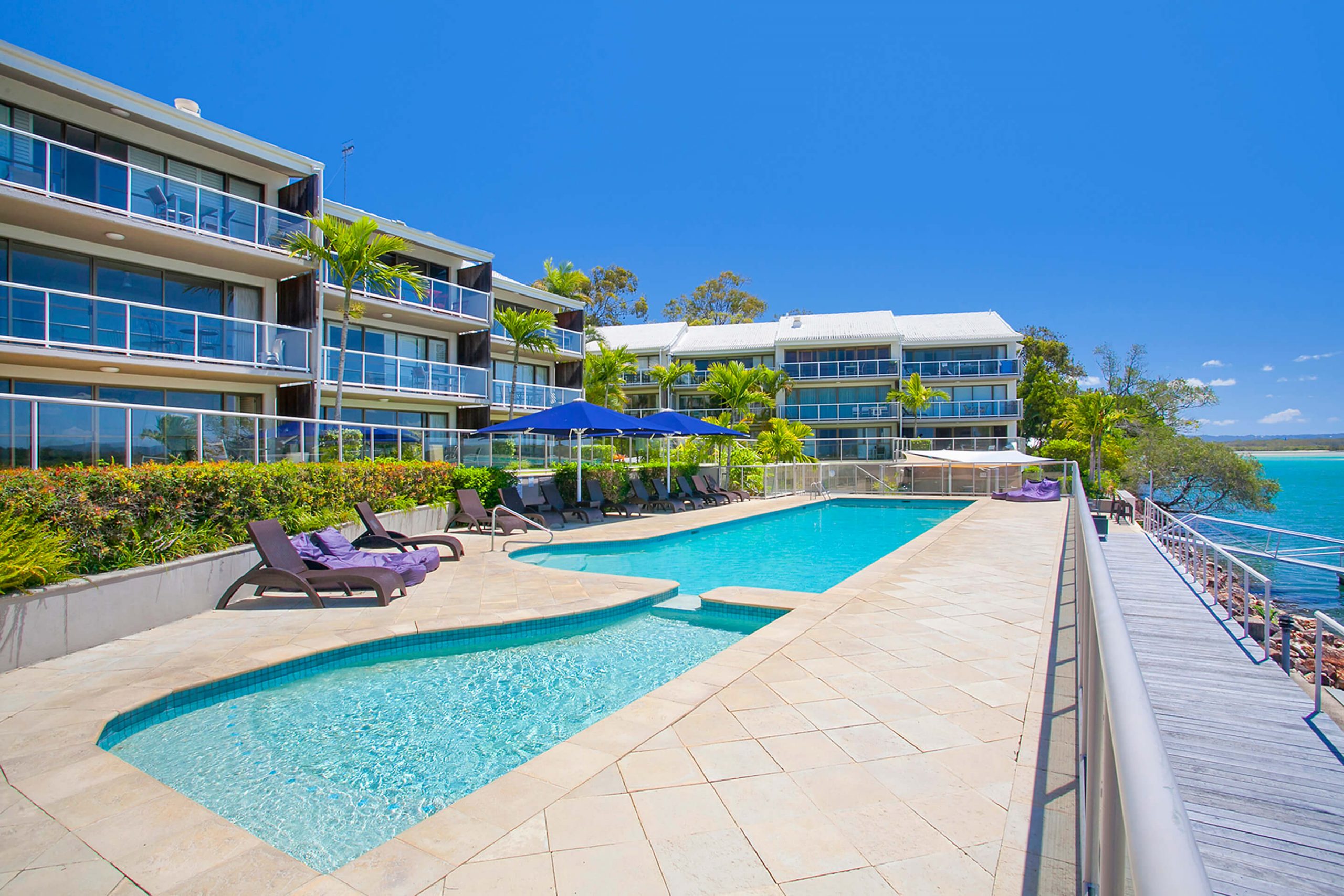 900mtr flat walk to Hastings Street that leads to World Heritage Noosa National Park

Spacious apartments self contained and well equipped

Large pool at water's edge
Alfresco style large BBQ area right on rivers edge

Completely secure property
NOOSA SHORES GUEST REVIEWS